Content
Providing high-quality and relevant knowledge content is the key to building a reputation as a trustworthy, reliable partner. Make use of our extensive experience - whether it's in planning or creation.
B2B companies are filled with internal experts whose knowledge and expertise are hugely valuable to existing and potential customers. However, most companies struggle to uncover this knowledge and present it to their audience in an attractive way.
These services aim to solve this challenge - either by setting a foundation for relevance, or by extracting the knowledge and transforming it into effective knowledge content.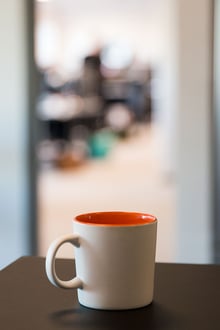 Content planning
Here, we will deliver a document with a plan for future content creation based on your personas aligned with your offering.
Scope upon agreement.
Two-days workshop.
Preparatory documentation.
Content plan.
You finalise the content plan with one review round from Zooma.
Content creation
Creation of content based on your content plan and the image and tonality guide - whether it's a single downloadable guide or a few articles for your knowledge hub.
Scope and deliverables upon agreement.
Zooma works with Zoomers, external content creators, and your appointed colleagues and internal experts.
Photoshoot
Photoshoot based on your brand strategy, policy and guidelines.
Scope and deliverables upon agreement.
Zooma works with Zoomers and external photographers and wants to stimulate you and your colleagues to take photos.
Is this not quite enough?
These services are for you if you need some guidance or quick assistance with content creation.
However, if you're looking for a longer-term partnership where we monthly produce a decided amount of content and work to develop your internal content team, this solution might suit you better.
If you're interested in any of these services, tell us more about your content needs and get a quote here.
Alternatively, feel free to book a meeting with CEO Anders Björklund to discuss your current situation and how we can help you get where you want to be.