Interactive demos and applications
Create dynamic and engaging presentations that support launches, seminars and events.
It's sometimes hard for B2B companies to elegantly describe and show the benefits of their services and solutions - especially when fighting for attention at a tradeshow, internal event or seminar.
These interactive demos and apps will let your target groups explore your offering in a digestible, clear way - and allow them to imagine how your solution can benefit them.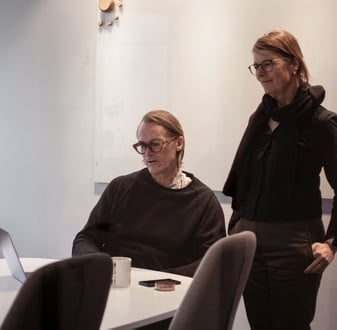 Try-me tools
Let prospects and customers explore relevant product features and calculate the benefits of your offerings. These demos allow your visitors to customise input parameters based on their business objectives.
Solution demos
Engage your audience while they review your products and offerings. These demos are interactive, content-rich pieces where core brand concepts and assets reinterpret to become vivid experiences.
GUI demos
To showcase key or future offerings, these GUI demos are often prototypes that replicate selected parts of your solutions. These demos are usually fed with real-time data to enable exploration of various features.
If you want our help creating a demo or application for your next event or tradeshow, you can give us some details about your ambitions and desired response time and get a quote here.
Alternatively, feel free to book a meeting with strategist and account director Ingrid Wallgren at a time that suits you to talk about your needs and how we can contribute.